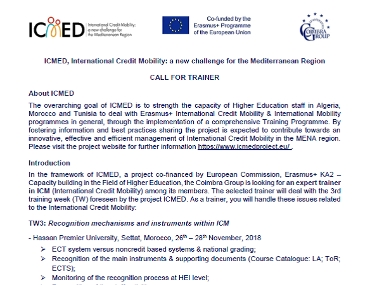 In the framework of ICMED – "International Credit Mobility: A New Challenge in the Mediterranean Region" -Erasmus+ Programme, Key Action 2 Capacity Building in Higher Education, Coimbra Group, which is a partner of the Project, is looking for an expert trainer in ICM (International Credit Mobility) among its members.
The selected trainer will deal with the 3rd training week foreseen by the project ICMED (26-28 November 2018).
For more information please click here.